Welcome to Corfu – the greenest island in Greece
After successive domination by the Venetians, the French and the British, Corfu seems to have turned more towards the Western than the Levantine world. While this impression is fundamentally correct, it is nevertheless also deceptive. For despite its western attitude, Corfu has never denied its deep Greek roots. If we look at the long and varied history of the island, we can see that it was strengthened above all by the Greek Orthodox Church and the Greek language.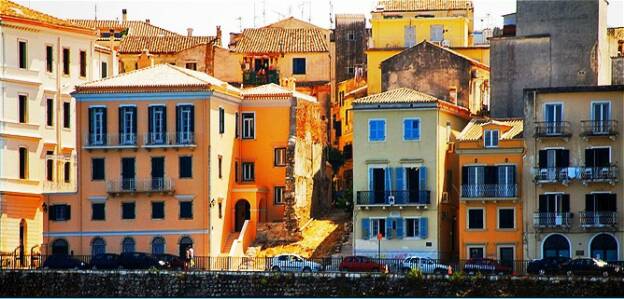 Indicative of these two sides of Corfiot history and society is Corfu Town itself, one of the most picturesque towns in the Mediterranean, whose palaces, fortresses, small alleys and large main streets, plaster-crumbling façades, lines of drying laundry, secluded little squares and nooks are constant witnesses to past history. Even today, one can observe elderly women crossing themselves with three fingers as a sign of the Trinity – always touching first the right and then the left shoulder – when an Orthodox priest in a black robe and cylindrical hat passes them by.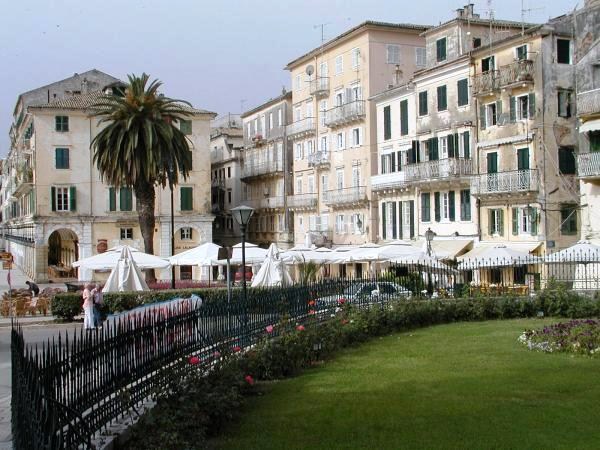 What you experience here is Byzantium, silhouetted against a breathtaking backdrop and above the cobalt blue waters of the Ionian Sea, surrounded by the mountains of northern Epirus, snow-covered in winter and enveloped in a purple haze in summer and autumn. Edward Lear wrote in 1857: "scarcely imaginable is all the splendour of the olive groves and orange gardens, the blue sky and ivory of the churches and chapels, the purple of the mountains rising out of the peacock-blue sea and seeming to be covered with silver snow." Lear and other foreign, as well as Corfiot artists, have left abundant painterly evidence of their enthusiasm.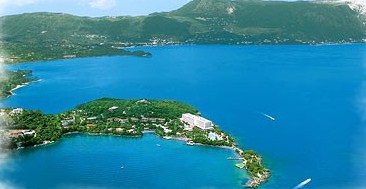 Much of what used to be seen and drawn has changed over the years and due to the rise of mass tourism. Nevertheless, the island has retained much of its charm. The extensive olive groves, planted in Venetian times, still claim most of the island's vegetation. Painstakingly and labouriously harvested, these olives are processed into some of the finest olive oil in the world. No development, no matter how modern, succeeds in dulling the uniqueness of Corfiot light, that brilliant light that is reflected in the Aegean with a clarity that is almost painful to the eyes – but is also arguably softer and more romantic, and so often evokes memories of scenes such as the flaming skies over the Western Isles of Scotland, or even the shimmering of the Gulf of Naples at sunset.