Agios Georgios
A long chain of steep hills stretches along the west coast of Corfu to cliffs and headlands that separate one long sandy beach from the next. The landscape is spectacular and partly very wooded, home to small vineyards and colourful villages.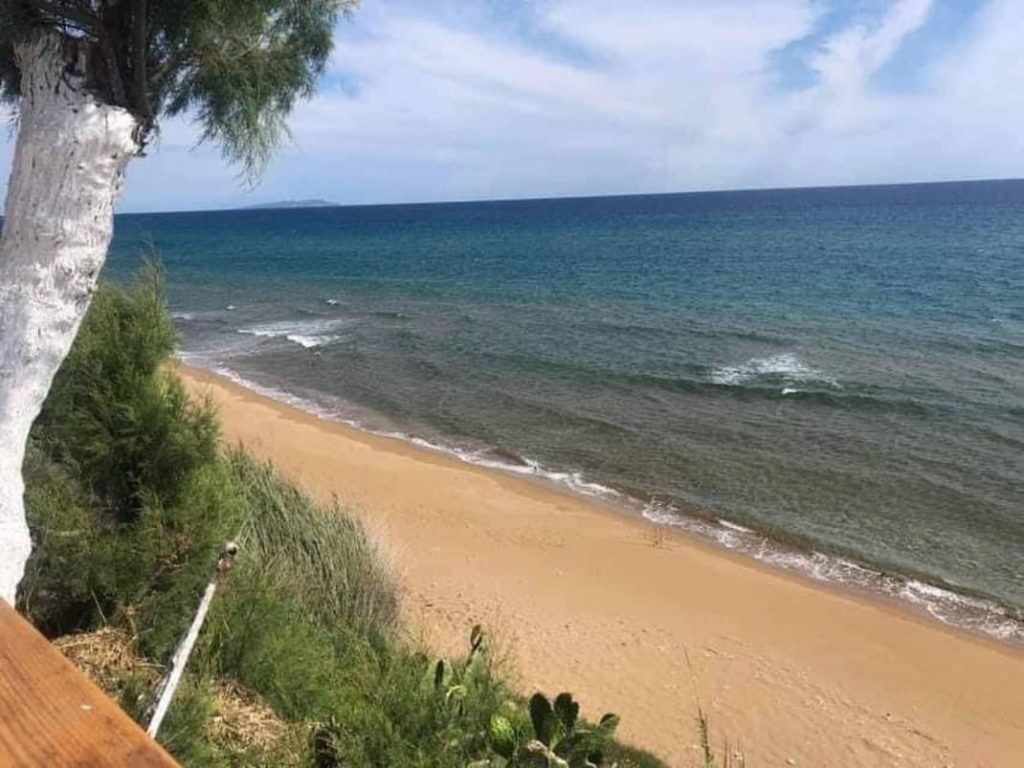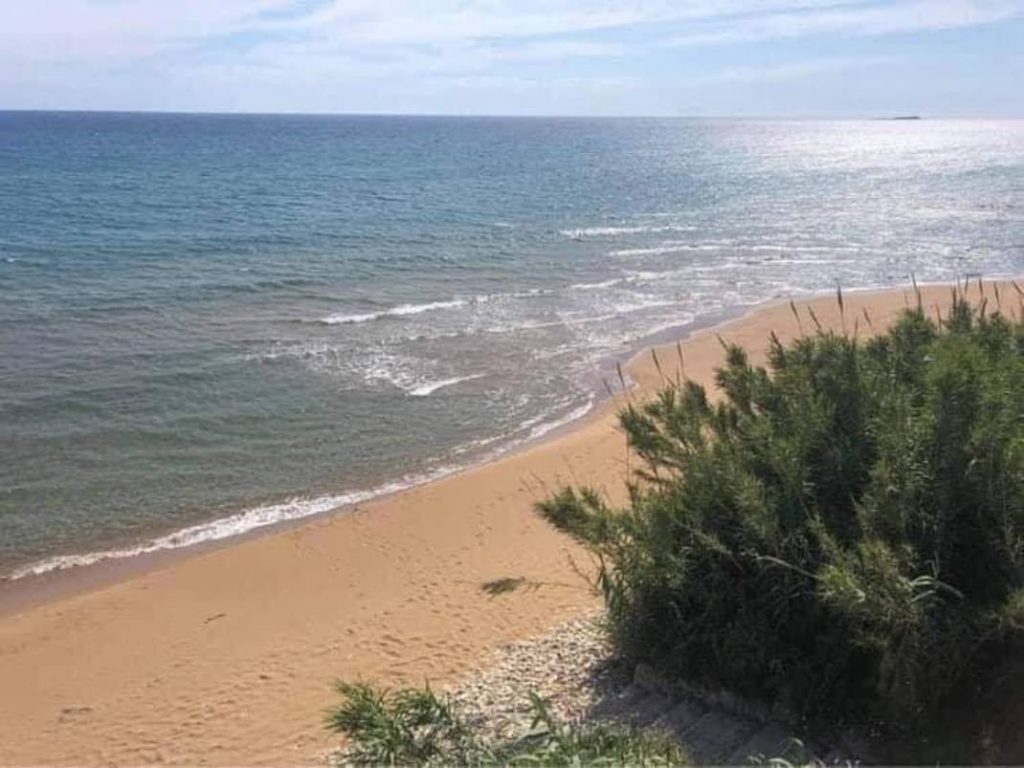 One of these is Argyrades, situated above two wonderful sandy beaches and the resort of Agios Georgios.
Bathed in warm sunlight every day, the place exudes its own casual charm that has captivated numerous visitors. This unspoilt charm and the beauty of Agios Georgios allow visitors to "unwind" here.
There is hardly anything more relaxing than taking a boat to a small bay to rest, having a long and leisurely meal and ending the day either with a drink on the terrace of Villa Maria under the stars or in one of the lovely local restaurants.
Agios Georgios and its surroundings are ideal for walks and hikes through olive groves as well as along the beautiful sandy beach, which is unique on Corfu. Nearby villages can be easily reached on gravel roads – either on foot or by mountain bike. Other sporting activities such as water or jet skiing, windsurfing, kitesurfing or dinghy sailing are also available.
The beach of Agios Georgios was awarded the "Blue Flag" of the EU (i.e. excellent water quality).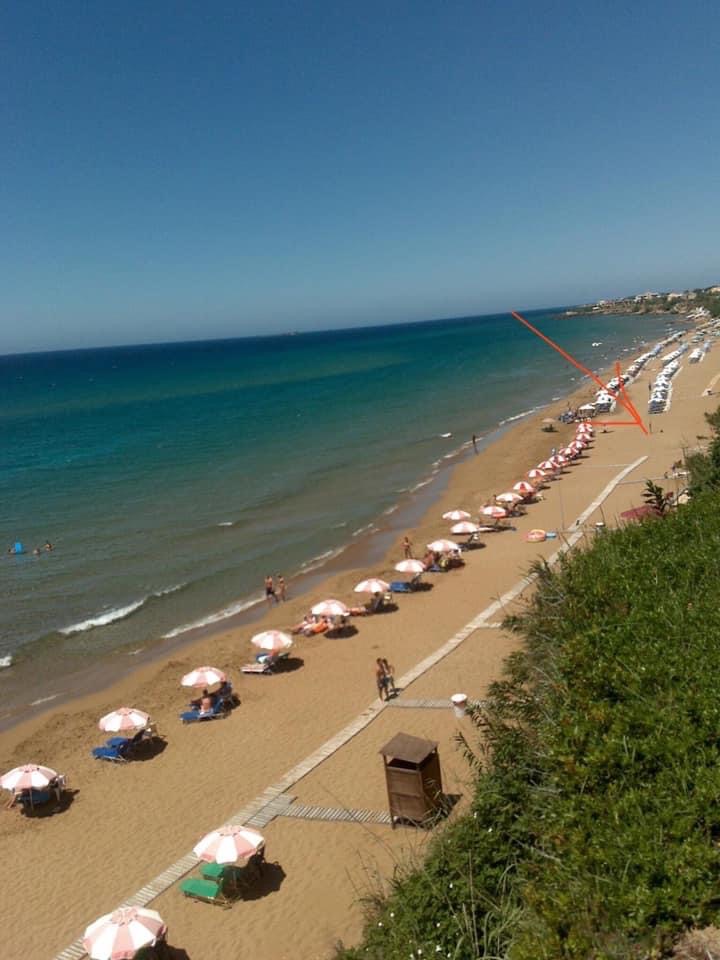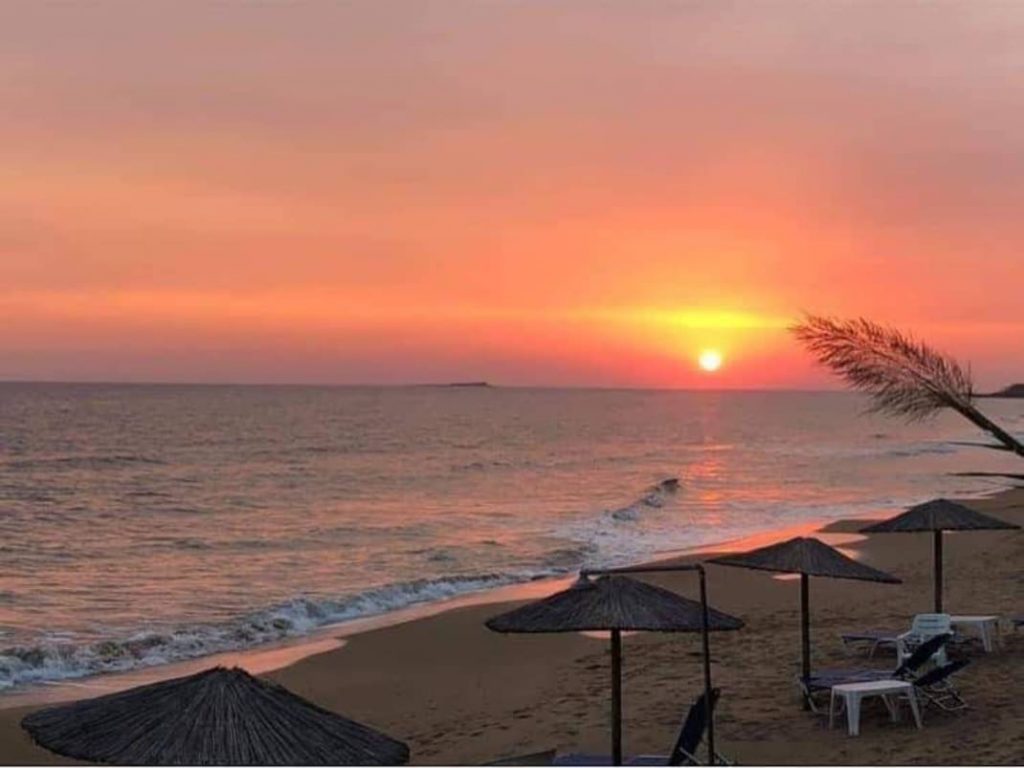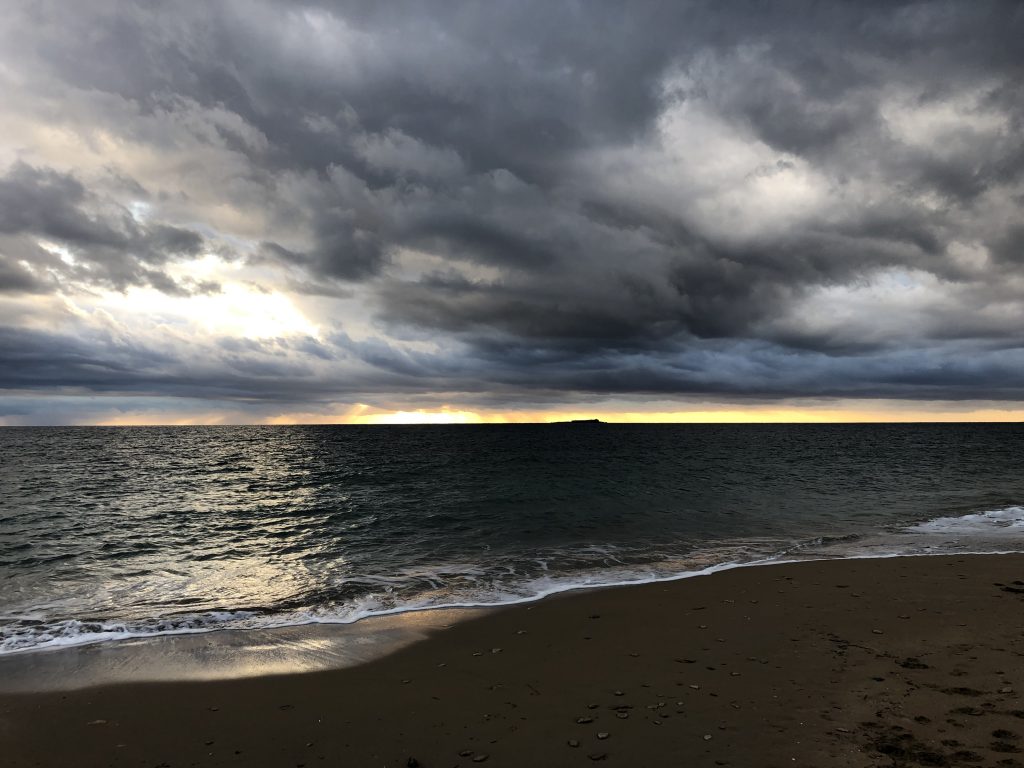 Lake Korission (about 2.5 km from Agios Georgios) has been declared a nature reserve and the nearby cedar forest is the largest on Corfu. You can find numerous rare species of flowers and birds there, which cannot be found anywhere else on Corfu. Footage from the James Bond film For Your Eyes Only was once shot here.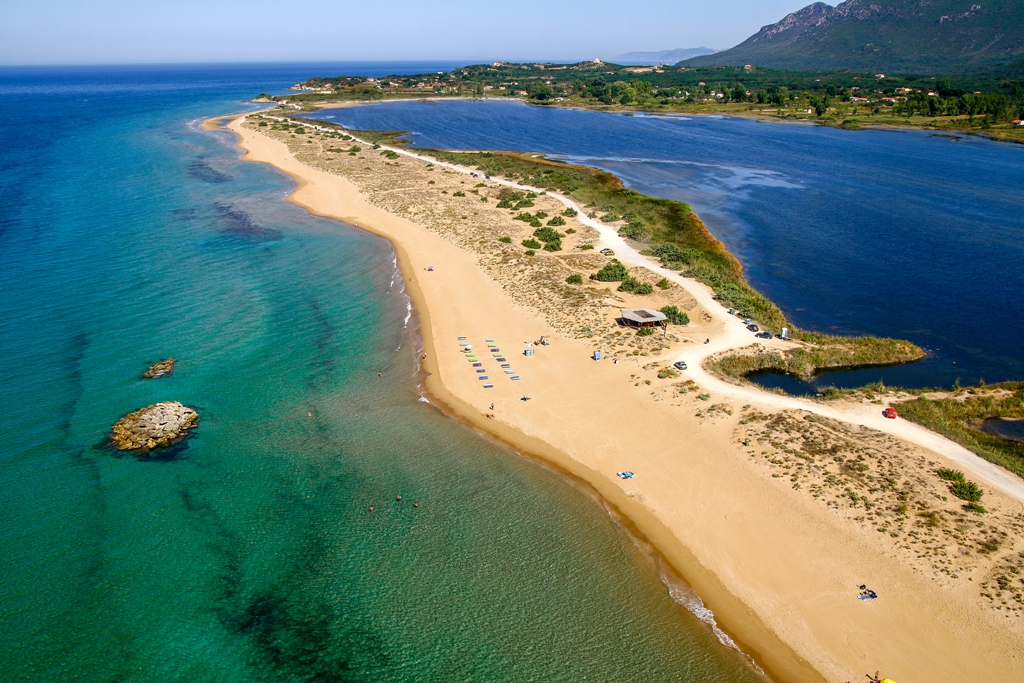 This is the area around Villa Maria!!!!
Activities in Agios Georgios: